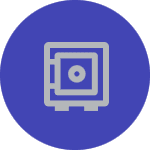 With TECHLINQ Backup, you can effectively protect your server's entire configuration and data infrastructure without any additional software to buy! Best of all, it's INCLUDED in our TECHLINQ Total Support Agreements.
TECHLINQ Backup protects your company's most valuable asset...your corporate data.
With proactive 24/7 monitoring and notification, TECHLINQ Backup protects you from costly data loss. Consider the potential problems due to the inability to track and bill products and services, reentering a year's worth of data, or not being able to access your client database and financial records. Hard disk crashes, human error, viruses, or even theft can wreak havoc on your business if your data is not protected.
TECHLINQ Backup eliminates expensive and time-consuming backup procedures.
TECHLINQ Backup eliminates the equipment & labor involved with the handling, storing, and labeling of backup tapes.  No more time wasted on daily backup procedures, offsite storage, and securing tapes.  Your data is electronically backed up, monitored, and proactively managed.  In addition, you will save money by eliminating the need for tape drives, equipment maintenance, backup tapes, and annual software updates.
TECHLINQ Backup stores your data safely.
All customer data is vaulted to a remote vaulting facility using "black box" security (meaning that servers are never identified by content or function).  Neither TECHLINQ Backup nor any of its partners has any access to client data.  All data is encrypted using 256-bit AES encryption. Only the client and the service provider has control over the key to that encryption. In addition, the Operations Center continuously monitors all aspects of security and operating environments. Lost data can be quickly recovered and restored in full to the client's satisfaction.
TECHLINQ Backup is a fully managed service.
No more worrying about backup failures or sporadic backup efforts. TECHLINQ Backup protects your data automatically, relieving you of the burden of daily maintenance. Since TECHLINQ Backup is a fully-managed service, there is no equipment to purchase, and no integration labor involved.
TECHLINQ Backup, is the standard in secure online cloud-based backup. This service gives you the peace of mind that your business and vital corporate data are protected, without the cost and burden of physical backups. By signing up for TECHLINQ Backup today, you have taken the most important step in protecting your data, and your business!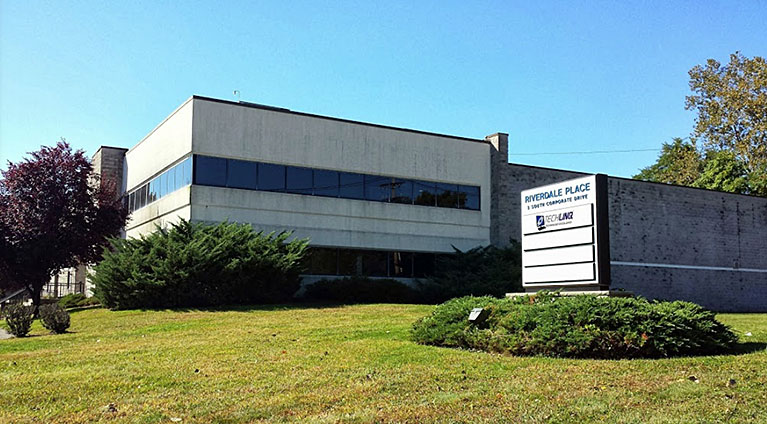 3 South Corporate Drive
Riverdale, NJ 07457
Tel: 973-835-3300
Fax: 973-831-2526