What kinds of service plans do you offer and what do they cover?

Our most popular and effective plan is called TECHLINQ Total Support. This provides for unlimited remote and on-site service as it pertains to your existing network and ensures that you get a true fixed-fee support cost. We do offer alternative plans dependent on your IT needs.
Is your TECHLINQ Backup service included with all plans?

YES! We have found that including backup in our an all-encompassing solution stack is critical to maintaining a true end-to-end support experience.
I need a service that is not specifically listed on your website, does that mean that you don't provide it?

No. Chances are, if you ask the answer will either be YES, or we will find somebody for you who can.
Do you provide services outside of New Jersey?

Absolutely. TECHLINQ can provide IT services throughout the continental United States. Our unique business model allows for full management of your systems, regardless of your location. Should you need an onsite engineer, we have a US-dispatch facility which can dispatch field engineers to any location with guaranteed reliability and response times. We currently have clients in 8 different states.
Will you guarantee that I won't have any technical problems or downtime?

It is impossible to guarantee that you will never have any technical problems or downtime. However, we will guarantee that you will see a significant drop in the number of problems you experience and a dramatic improvement in the speed, performance, and reliability of your network and systems. We also guarantee our response times, and if you are on the TECHLINQ Total Support plan, you will never see any additional invoices for maintaining your existing infrastructure.
How can I learn more about your services?

Please fill out our contact form, call, or email us today.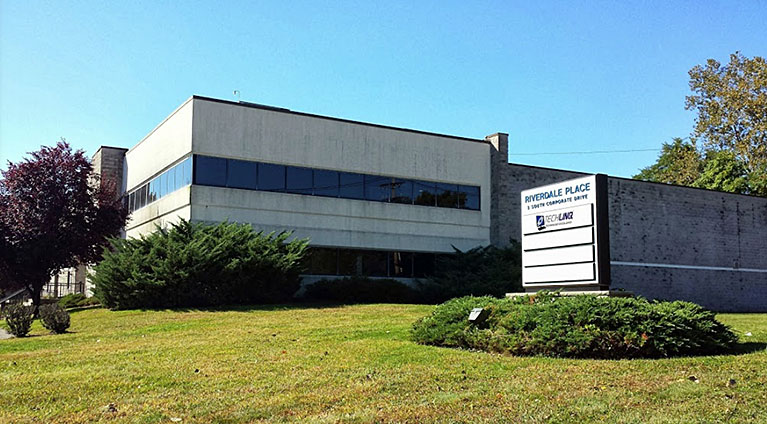 3 South Corporate Drive
Riverdale, NJ 07457
Tel: 973-835-3300
Fax: 973-831-2526